Therapy for Trauma Survivors in Berlin
Are you feeling helplessly out of control? Like you're a victim of your emotional outbursts?
Are you plagued by sleepless nights or afraid of falling asleep because you know you will have nightmares?
Do you sometimes feel petrified for little or no reason or like you're having a heart-attack?
Do you feel like you constantly have to stay busy to avoid the thoughts and memories that haunt you when you slow down?
Have you begun to feel anxious in social situations or like you're not safe anywhere?
Do you feel like you are torn between the past and the present? Unable to live your life fully in the now?
Do you find it difficult to concentrate on even the simplest tasks?
Does it feel like you are unable to connect with your emotions or like you are physically detached from your own body?
Are you overwhelmed by feelings of anger, guilt or shame?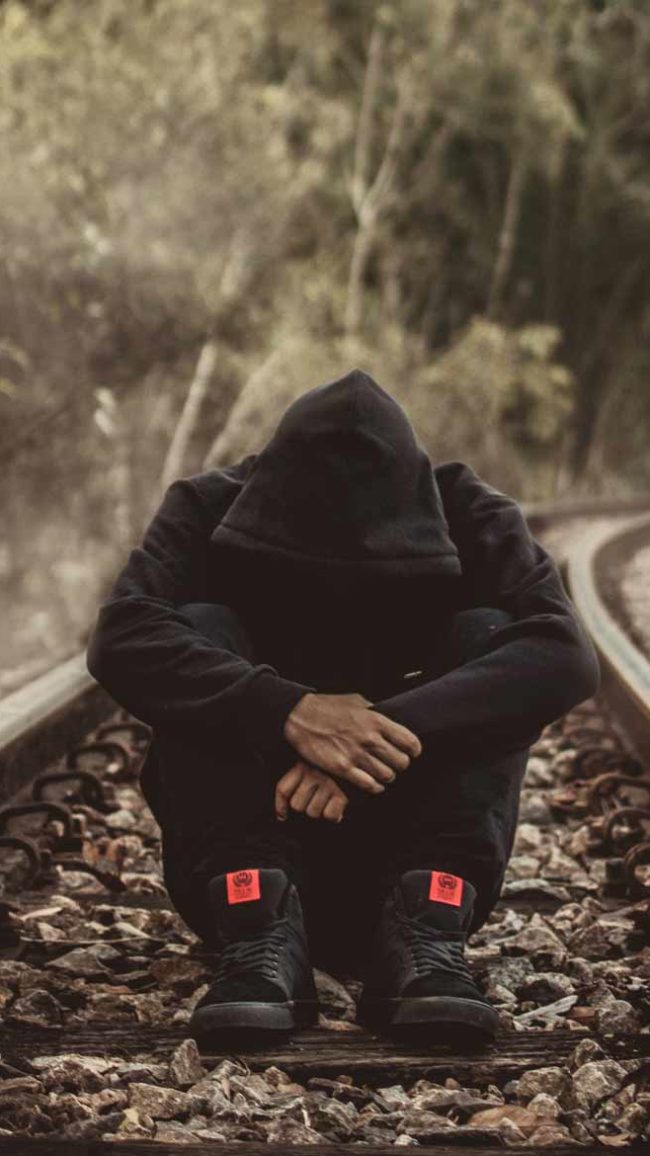 You are not alone
If any or even all of theses things are true for you, please know that you don't have to live like this.  No matter your history, there is a very real chance for you to live a normal life free from the chains of the past.
I am Dayna Wambach, a certified, Berlin-based Naturopath for Psychotherapy, specialised in trauma recovery, and I am here to help you! I offer a safe, compassionate, professional space based in Kreuzberg in Berlin, working with a wide range of issues in both German and English. You can chose between face-to-face and online sessions.
My qualifications include:
Certified Naturopath for Psychotherapy (Heilpraktikerin für Psychotherapie)
Certified Life-Coach
Certified in Resource-Oriented Trauma Therapy/ Complex Trauma-Related Disorders
IFS-Inspired Coaching
WHO Certification Hypnosis Practitioner
Educational Training IFS
What can you expect if you work with me:
SAFE ENVIRONMENT
I prioritize creating a safe and non-judgmental space where you can freely express yourself. During our sessions, we will collaboratively explore your experiences, emotions, and beliefs to uncover the roots of your trauma. Together, we will develop personalized treatment plans to help you regain control, restore balance, and cultivate resilience in your life.
CONFIDENTIALITY
All your information and details of sessions are confidential. In order to provide high quality therapy, I may discuss clients in mandatory supervision (excluding any identifying information) and the supervisor abides by the same rules of confidentiality. You will never have to worry that you or your information will be shared in any other setting.
PROFESSIONAL ACCOMPANIMENT
Trauma Therapy offers a wide range of approaches from a broad spectrum of therapeutic methods which can be tailored to the individual needs of each specific client. In this way, my clients are able to choose what is most helpful to them at that specific period in time and can, therefore, be an active part of their own therapeutic process.
Using Trauma Therapy, I focus on resources, self-compassion and self-effectiveness, as well as acceptance, mindfulness and self-awareness in order to build a powerful counterweight to the negative and traumatic experiences of the past. Through this process my clients can stay within and broaden their comfort zone (window of tolerance) while gaining new, positive experiences in their lives.
EMANCIPATION
Whether you have experienced a recent or past trauma or would simply like competent and compassionate support during a difficult time, I offer you a stepping stone and helping hand on your path to a self-sufficient and self-determining future.Take the first step towards healing today. Contact me to schedule a consultation or ask any questions you may have. I am here to support you on your healing journey.
What happens after your appointment request:
1: Initial Consultation
You arrange a consultation by either the calendar below or via the contact section. During the initial consultation, you will have the chance to discuss your history, current situation, and therapy goals with me.  Based on this information, we will then devise a treatment plan tailored to your specific concerns and issues.
Costs: The initial consultation is half price of a treatment session 60 Euro
2: Finding the Right Path
The chemistry is right, and you decide to take the first steps on your journey to a more stable and fulfilled life: Then it's time to sit down together and discuss how you would like to move forward. In the therapeutic process, paths to reaching your personal goals are developed together. Both the planning and implementation of therapy steps are created in collaboration with you for you specifically.
The thematic focus is on your current goals, managing stressors in your life and resolving the issues which cause you the most distress at present.
Costs: Therapy Session 120 Euro,  Hypnosis Consultation 120 Euro, Hypnosis Session 150 Euro
3: Individual Therapeutic Plan
You decide how to proceed! Each following session will begin with a follow-up assessment of which strategies were most helpful and what needs to be reassessed or fine-tuned in order to get you the best results possible. If things are going well and you can already feel positive changes happening in your life, please allow me to make it even easier for you.
When you book a bundle of 10 sessions in advance, you will receive one session free of charge.
Dayna Wambach is a highly talented, warm, empathetic individual.  This coupled with her remarkable aptitude using the IFS therapy system make her by far the most effective therapist I have experienced. With her I found a quick, clear way to gain access to myself and my issues.  Unlike other therapies I tried, I found I was no longer bungling about trying to figure out what to talk about next, but had a new and effective way to understand my past, my pain and my problems.  She helped me find relief, solace and solutions in myself, which is where this ultimately needs to come from.

Heidi Klotz